Who are we

MiCap A/S


After Michael Østergaard has been working as an IT consultant since 1990, he started MiCap in 2003. The idea was (and still is) that MiCap must offer a highly qualified SAP developer. Furthermore MiCap must offer a team leader and a project manager for primary technical teams and projects.

It has been a success. Later on a lot of experience for conversion/migration and education has been added.

MiCap is located in Hinnerup, which is 15 km from Århus in the west part of Denmark. Beside the SAP consultant Michael Østergaard, Jette Østergaard is employed as administrator.


Michael Østergaard

I'm the SAP consultant in MiCap, but also the founder and owner of the company.
Overall I have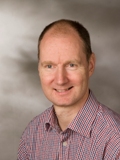 | | |
| --- | --- |
| | more than 12 years of experience with ABAP in SAP. |
| | worked a lot with all types of enhancements. |
| | made many analysis and program specifications. |
| | worked a lot with conversion/migration. |
| | been team and project manager several times. |
| | taught ABAP and Enhancement Framework. |
| | great experience with performance tuning. |
| | worked with ECC 6.0 (ERP 2005) since 2006. |
| | been freelance consultant in 8 years. |
As a person I look at myself as a self-driven, well-structured and customer oriented person with a lot of enthusiasm and humour. I'm able to quickly familiarizing myself with new things and problems. My working method is very analytics, systematic and structured. Several customers have said that I have a good understanding of the business, good at keeping the overview of a project and good at explaining technical things for non-technical persons.
Since I started at MAS/IBM in 1998 I've only worked with development and management in SAP projects. As a developer in SAP I've worked with nearly all tools in SAP Workbench. Because of my knowledge and my 12 years of experience with SAP, I've often been used as mentor and instructor. For some years I was the instructor of nearly all SAP's ABAP courses in Oslo.
Otherwise when I've been project manager or team leader, I've had between 4 and 11 persons in my teams. In these roles my job had been to make and follow up on the project plan and budget plus motivate the project members and allocate the work to them.
Furthermore I had to ensure that we all the time had the right competences in our team.
I became a freelance consultant in 2003 and founded MiCap. Before 1998 I worked at EDB Gruppen in Denmark, where I worked consultant and team leader with their solution for transportation as. We served customers all over in Scandinavia, Germany and Poland.
Jette Østergaard
I'm a part-time employee handling the administrative things in MiCap.

Previously I had my own company too. Know I'm a child-minder in my "spare time".